Accommodation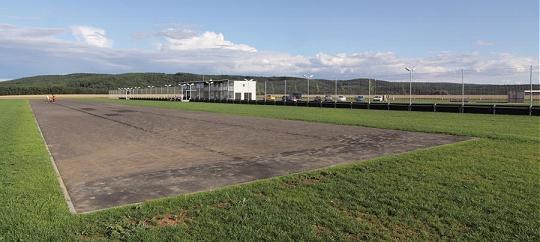 Rooms
Accommodation for individuals and groups is provided in the main airport building. You can use double and triple rooms. The rooms have cable TV connection and high speed Internet access via cable and WiFi.
Breakfast is served in the restaurant at 7:00 to 10:00 pm. Selection of breakfast dishes is available from both cold and hot dishes. At the end of your accommodation please check-out until 11:00 pm.
Camp
The grassy area surrounding the camp set up for tents and caravans. Camp is equipped with electricity connections. Accommodation in the camp to stay for the duration of available toilet and kitchen located, both located in the airport building. Pleasant is the breakfast which is served in the restaurant at the time of 7:00 to 10:00 p.m. There is a high-speed WIFI Internet.
More information about whole airfield Czech Heaven you find here.
Pictures of accommodation you find here.
Contact for booking: Katerina Dasovska http://www.czechheaven.cz/ubytovani/rezervace/